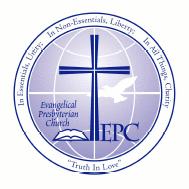 SHORT-TERM OUTREACH OPPORTUNITIES
SPONSORED BY
CONGREGATIONS IN THE PRESBYTERY
The trips listed below are are affiliated with people and/or congregations in the Presbytery of the West; participants from other congregations in the Presbytery are welcome to participate.
---
LOCATION
Juarez, Mexico

OBJECTIVE

Leader: Pastor Mike and Kim Anderson, under the auspices of Mission Ministries
This will be a guided side-by-side marriage oriented service project which will provide an opportunity to deepen your relationship with your spouse.
Participants will build a simple, high quality home for families who are living in pallet houses or that might not even have a house at all.
Construction foremen will assure buildings are well constructed, regardless of your skill level.

DATES
April 30 - May 3, 2014
FURTHER INFORMATION
---
LOCATION
Ethiopia
OBJECTIVE
Use sports, especially soccer, to reach Moslem youth
DATES
July 24 - August 3, 2014

SPONSOR
Cornerstone Community Church, Greeley, Colorado (formerly First Presbyterian)

CONTACT PERSON
Curtis Sears Curtis.sears@gmail.com ; (970.352.3030)

FURTHER INFORMATION
see sports-friends.org/en/serve-with-us-7/go - the cooperating agency
See this pdf document for more details.

---